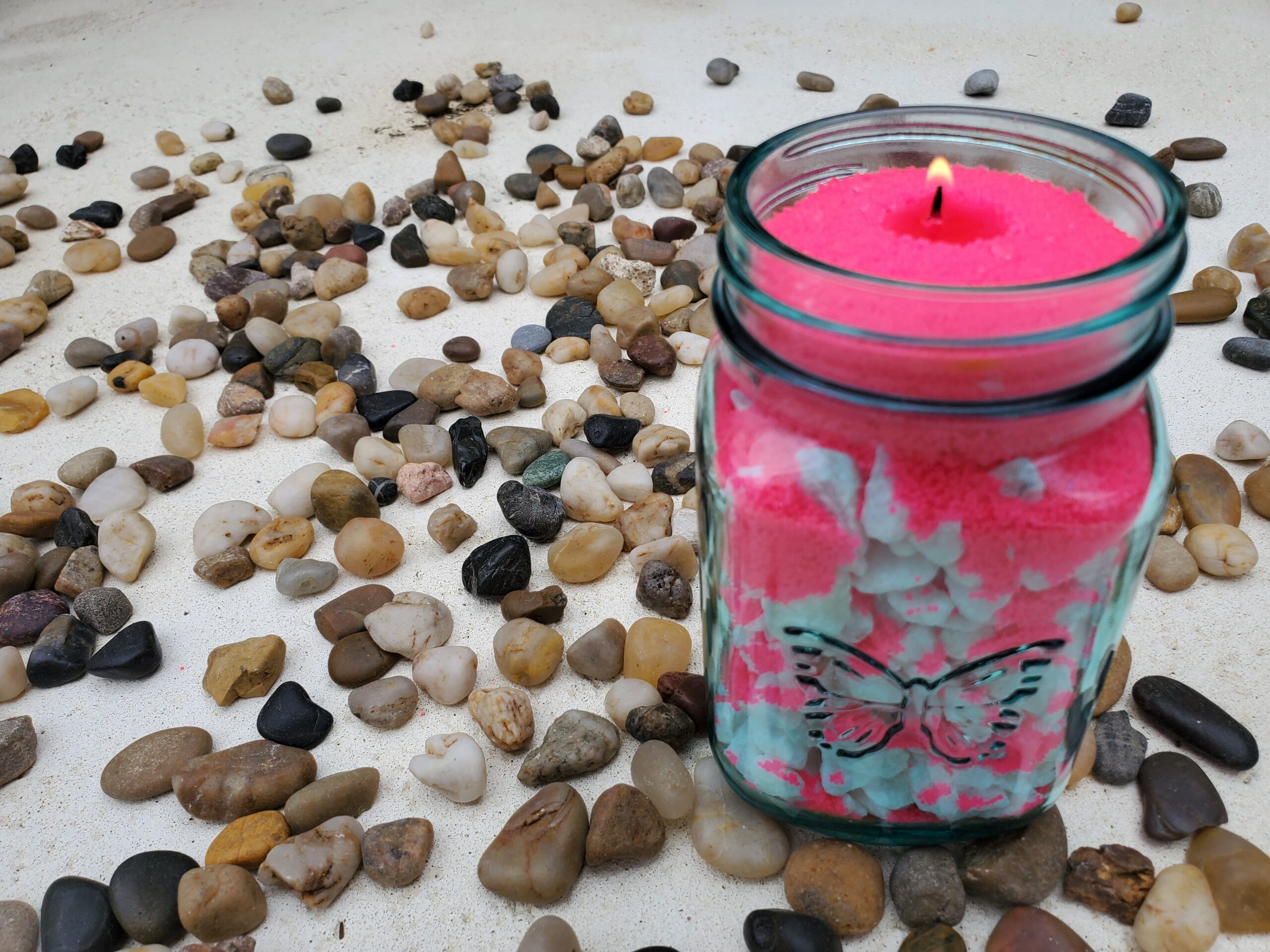 How to Make Candle Kits
Let's explore some candle making kit ideas. Candle making kits are a great idea to give as gifts. You can make your own personalized candle kits using items from around the house, in nature or even thrift store finds.
Looking to give a gift to a new bride? Make it personal by using something from her mom, a basket, trivet or grandma's pan. Personalized candles make heart touching gifts. You could even add some candle scents like vanilla or lavender candle safe fragrance oil to the kit.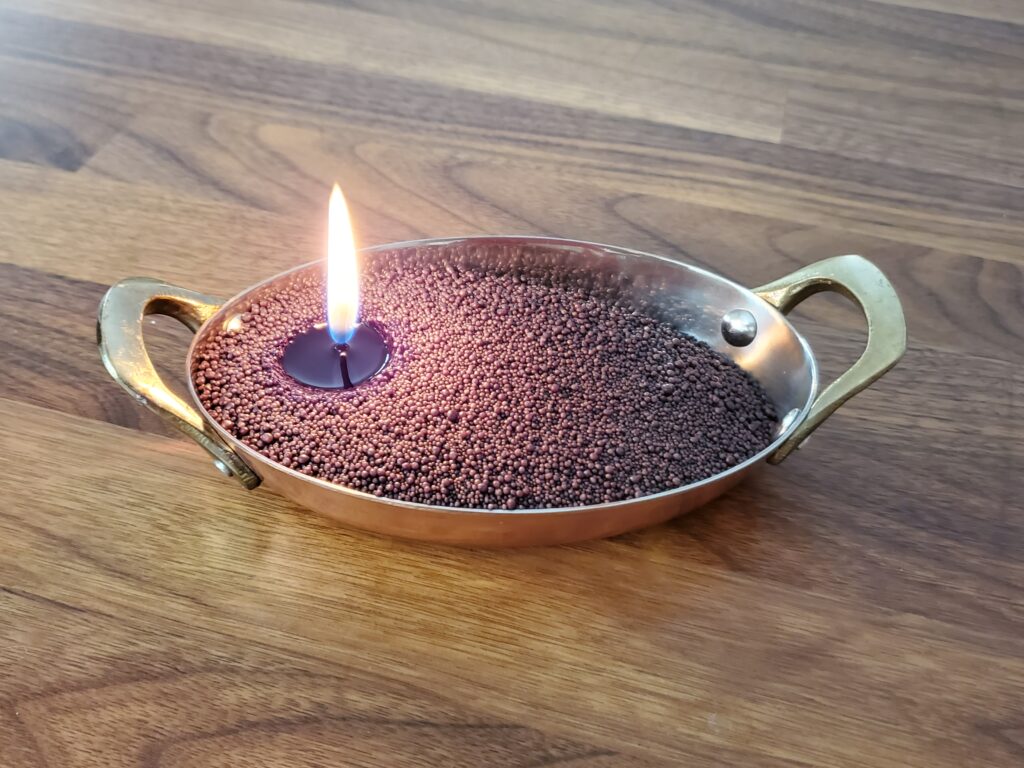 Teachers love candles and it's as simple as rocks and jars. Kids can help assemble the candle kits as well! Have them find some rocks from outside and a jar. An old pickle jar or any food item jar that has a screw on lid works great! Just remember to wash it out and remove the label. Put the rocks in the jar and screw the lid on. If you don't have a lid no problem. You can use a piece of fabric or plastic wrap and a rubber band or string. Choose a color of sand like wax and now you have just make a personalized gift that involved the kids and their teacher will love! You could even add some candle scents like a candle safe fragrance oil to the kit.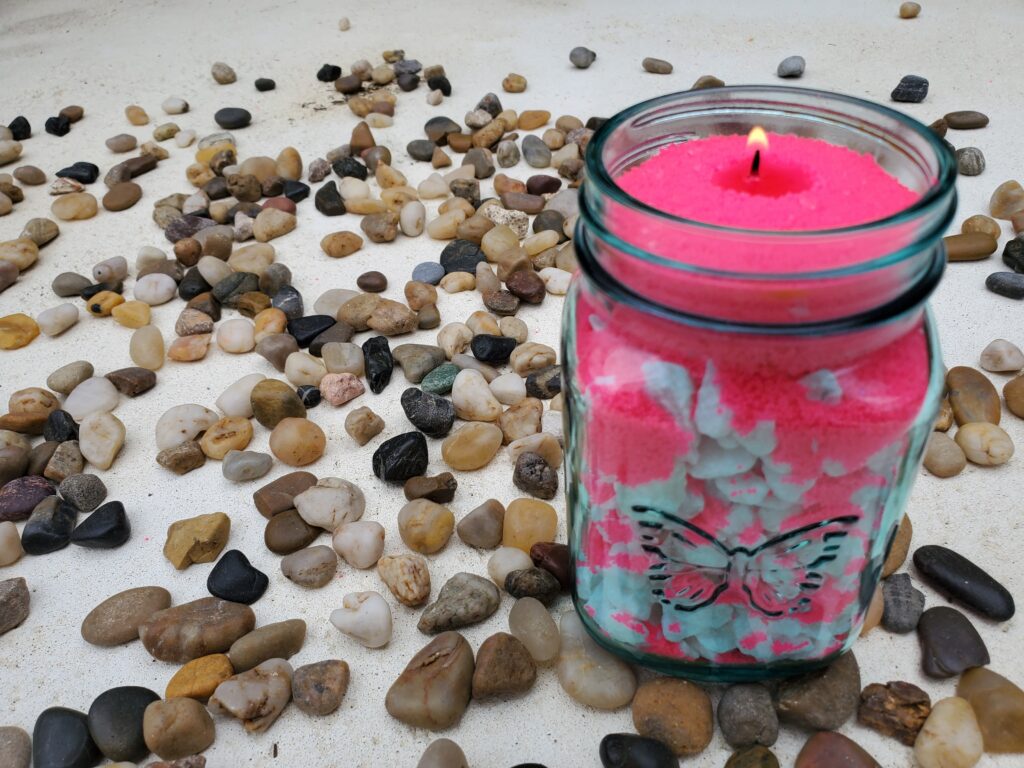 Candle Making Supplies
You won't need any special candle making supplies or candle making equipment to create unique candle kits. Do you have your own Candle Making Kit Ideas? We would love to see your creations!
Candle Making Kit Ideas
Creative Candle Making Ideas!
Everyone loves the warm glow of a candle and the magic is even more surreal when it is baby's first Christmas. Making sand candles is fun and easy especially when you repurpose items. In this photo we poured White Premium candle sand on a silver tray and added a few decorations from around the house. Need a gift for a new mom? Create your own candle making kit for a creative personalized present.
See more DIY Candles:
Facebook – www.facebook.com/candlesandUSA
Instagram – www.instagram.com/candlesandusa
Pinterest – www.pinterest.com/candlesandusa
Twitter – www.twitter.com/candlesandusa
How to pour Candle Sand – https://youtu.be/ZU_Cly0iGSA