What are the best floating candles? The ones you make yourself!

Impress your guests without the expense! No experience necessary.
How to Make Floating Candles
A new wave of home décor has arrived. We are no longer forced to use someone else's premade ideas of functional art. With Candle Sand, you are the creator, inventor, and designer.
What liquid do you need for floating candles? Water.
DIY Floating Candles can be made in minutes from items around the house. Just add your favorite color of Candle Sand. You can also choose to decorate your floating candle by adding ribbon, rocks, or flowers in the water below the candle.
How to Make Floating Candles
Step 1
Choose your style of glass containers:
Bohemian, Eclectic – mix matched
Modern – sharp lines
Classic – round symmetrical
Step 2
Choose your fillers (optional)
Rocks, beads, flowers … countless possibilities
Step 3
Fill your container with water stopping about ¼ – ½ inch from the top
Step 4
Pour your favorite color of Candle Sand
Step 5
Insert a wick piece and light!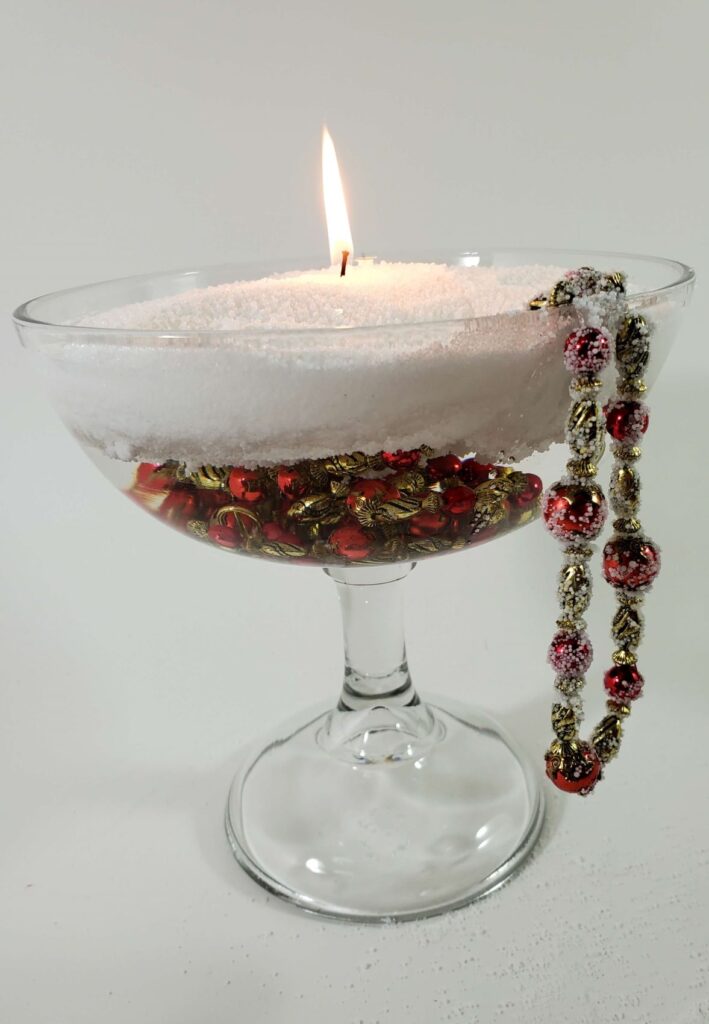 Creative Candle Making Ideas:
Wedding centerpiece with floating candles
Floating Christmas candles
Float candles in clear glass bowls for outdoor events
Line pools with clear glass vases and fill with multiple colors Candle Sand
Candle sand supplies are everywhere, it's time to think outside the candle jar!